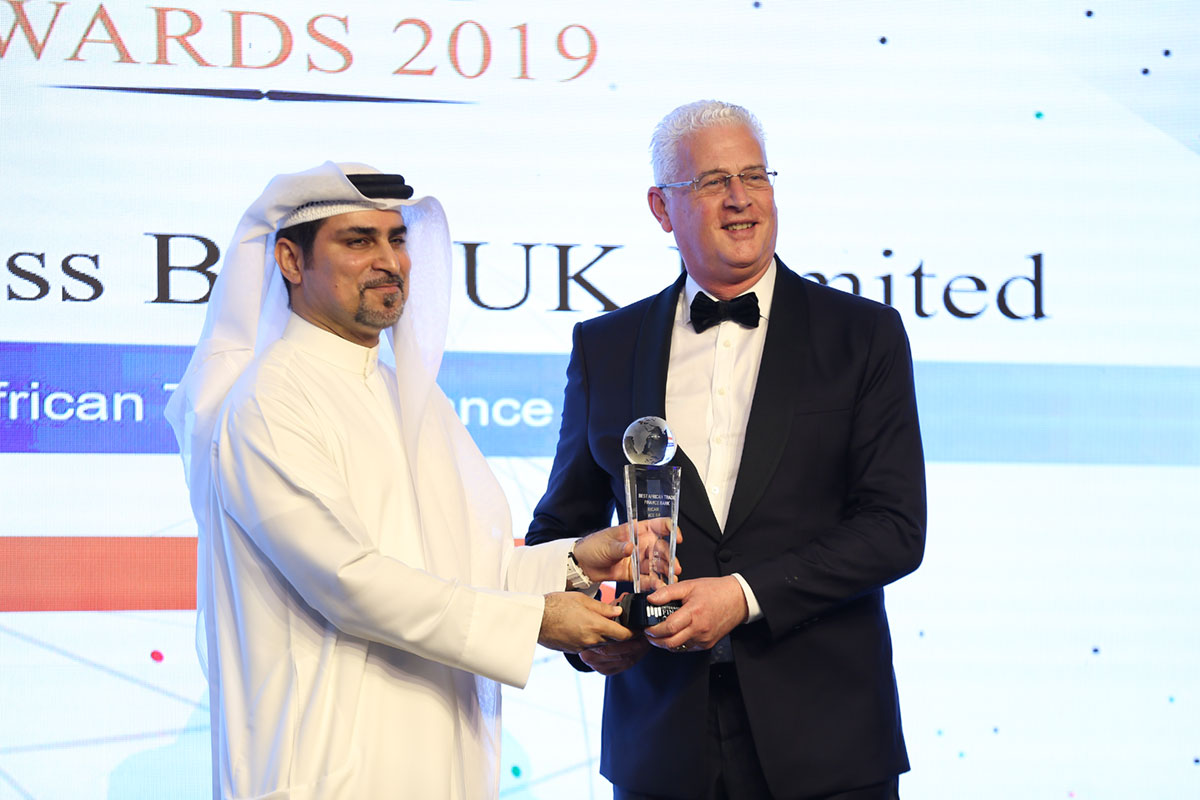 We are very pleased to announce that the Bank has recently won 'Best African Trade Finance Bank' award from the premium business and finance magazine, published by UK's International Finance Publications Limited, for the second consecutive year.
The International Finance judging panel stated in their report: "With a strong global presence, The Access Bank UK provides innovative solutions in trade finance, commercial banking and asset management. The Bank strives to create an environment where all employees are respected and valued for the contribution that they make, and is dedicated to helping them reach their full potential, it is also recognised by Investors in People (IIP) Gold standard. The standards that The Access Bank UK has set in sustainable business practices has led to its establishment as the preferred bank for African trade finance in the UK".
The award ceremony was held at the Jumeirah Emirates Tower Hotel in Dubai on the 23rd January 2020. Jamie Simmonds, The Access Bank UK's Chief Executive Officer and Managing Director and Zahed Ali, Business Development Manager of The Access Bank UK Dubai Branch were very pleased to have received the award for Best African Trade Finance Bank 2019.
Jamie Simmonds commented on the award: "We are delighted to be recognized by the awards panel for the second consecutive year. The award is a reflection of our commitment, excellence and innovation at work in line with our vision and values. We at The Access Bank UK are dedicated to building long-lasting relationships with our customers, and as a result, we are constantly identifying new opportunities and innovating our services to add value to our customers operations and enhance the services that we deliver".