Johnson Ememandu – Head of Commercial Banking at The Access Bank UK Limited attended the gathering of the global leaders in International development and top Nigerian CEOs to discuss the Girl Dividend and take action for the Girl Child in Nigeria.
The aim of the meeting was to implement new interventions that will help Nigeria achieve more success in the Millennium Development Goals at the 2nd Annual CEO Forum on Children's Rights held by the Foundation for CSR & Children's Rights.
The event was described by Geoff Thompson of the Kola Aluko Foundation as "a gathering of extraordinary Nigerians, contributing to the historic debate, dialogue and discussion on the economic and social opportunities empowering young girls through education can bring" and was attended by NGO and international development giants like Save The Children, Plan UK and the Global Business Coalition.
A robust framework is being developed for the 100 CEOs for Girl Initiative by CSR Children in consultation with the African Development Bank and other stakeholders, with a Congress being held in Nigeria, in June 2015, to cement all commitments.
The commitment being sought from the CEOs will focus on the financial support of mentoring programs; education and awareness programs on a national scale in line with the Girl Education Project launched by CSR Children in June 2014; School Assistance Funding; Research and Impact Assessment and the adoption of a Children's Rights Policy Statement.
Mr Ememandu commented that "Access Bank has been actively involved in the promotion of girl and women rights; the CSR involvement is driven by executive management which has seen the Bank take a leading position in raising funds for women in business under the auspices of Gender Empowerment programme.
The Bank has been particularly active in raising awareness and funds for orphaned and vulnerable children through its continued sponsorship of Polo Tournament in partnership with 5th Chukker and UNICEF in the UK.
The Bank had previously helped to raise over $5m for the "Friends for Africa" initiative towards the treatment and prevention of malaria, HIV and tuberculosis".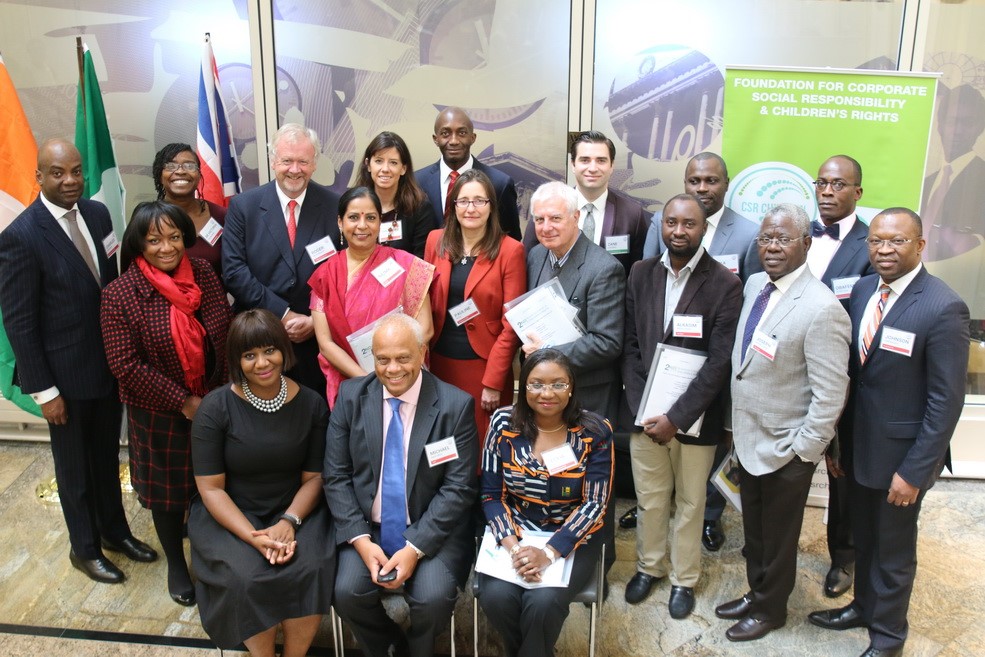 [Back Row from Left to Right]: Charles Adeogun Phillips; Dr Showunmi (IOE); Roger McCormick (CCP Research); Christianne Cavaliere (GBC Education); Zane Lababidi (Pisces Power); Kola Karim (Shoreline Group); Dr Femi Aynatuga; Mr Ememandu (The Access Bank UK); [Middle Row from Left to Right]: Dame Abbot MP – UK Parliament; Dr Nazma Kabir (Plan UK); Professor Pauline Rose (Cambridge University); Chris Yates (IOE); Alkasim Abdulkabir; Mr Okunfulure. [Front Row from Left to Right]: Toyin Olakanpo (CSR Children), Lord Hastings (KPMG) ; Cecilia Akintomide (African Development Bank).